Staff Directory
May's Essential Piece of the Puzzle
Arnold Meza
As facility maintenance technician of the Student Recreation & Wellness Center, Arnold Meza has no shortage of work on his plate, but with his diverse team of dedicated students, the SRWC is in good hands. Although Arnold's facility maintenance expertise makes it seem as if he's been in the professional field his whole life...
Read more...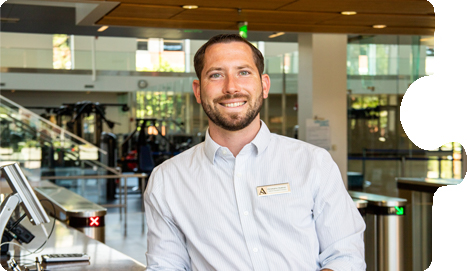 April's Essential Piece of the Puzzle
Christopher Huebner
Few staff members can boast the kind of achievements that SRWC Interim Assistant Director, Programs Chris Huebner can. In his five years of working at the SRWC, Chris has boosted countless existing programs and events while creating nearly 30 new ones. He's also been essential in building the foundations of a reliable student-staff team that keep...
Read more...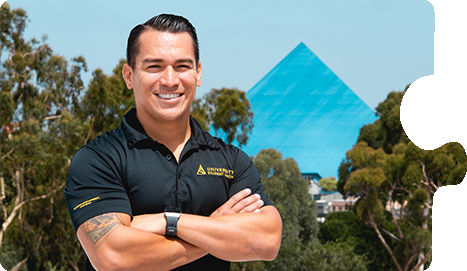 March's Essential Piece of the Puzzle
Jerry Armendariz
As maintenance technician of the University Student Union (USU), Jerry Armendariz is a driving factor behind the smooth, efficient operations at the heart of Long Beach State's student life. His dedication to his work is a reminder to all of us that behind every well-maintained facility is a hard-working crew with a dependable leader....
Read more...