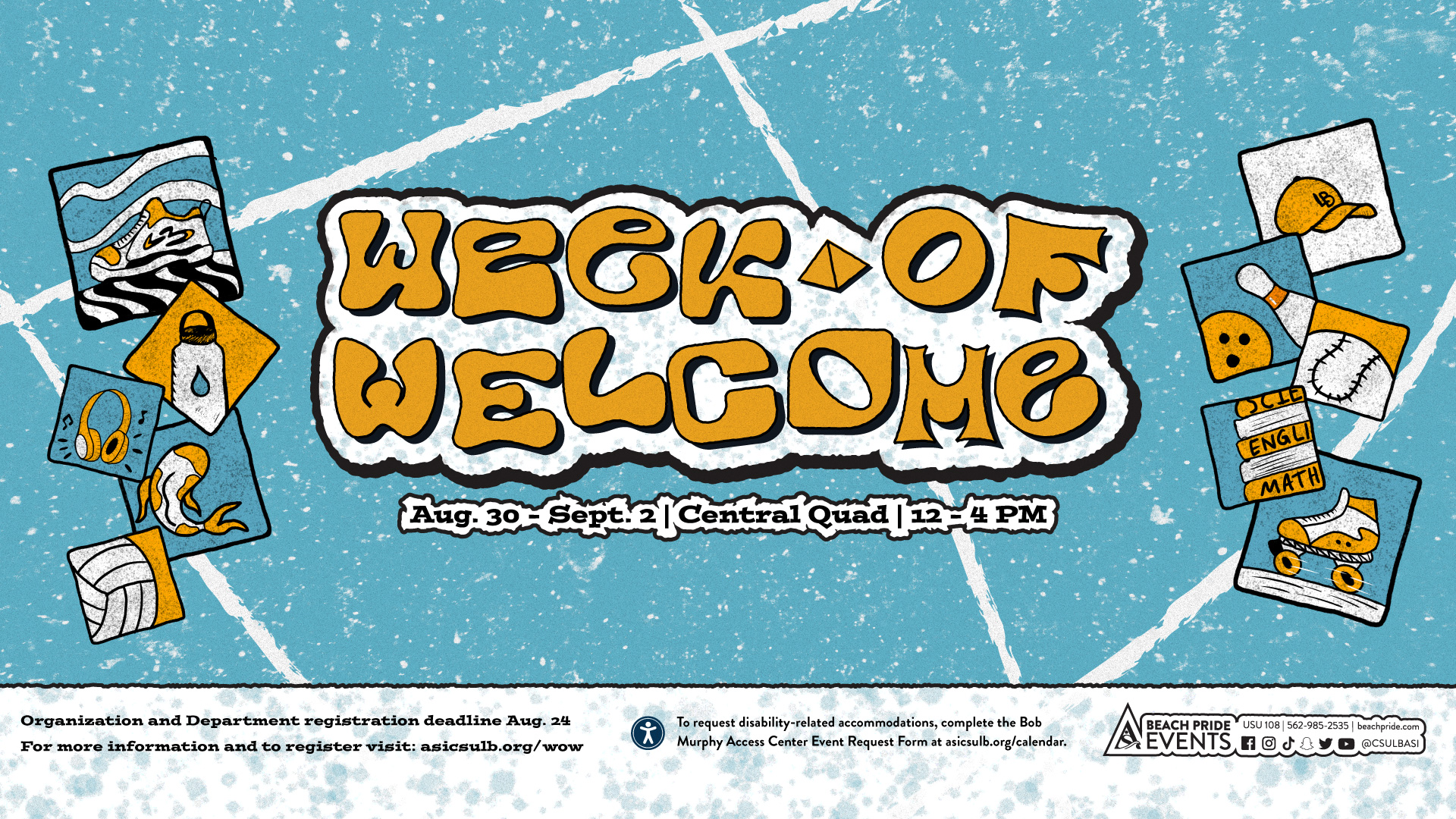 Welcome, WoW Organizers!
ASI Beach Pride Events is excited to host Week of Welcome (WoW) in person for the fall 2021 semester.
Aug. 30 – Sept. 2 | 12 – 4 pm | Central Quad
Registration closes Tuesday, August 24 at 5:00 p.m.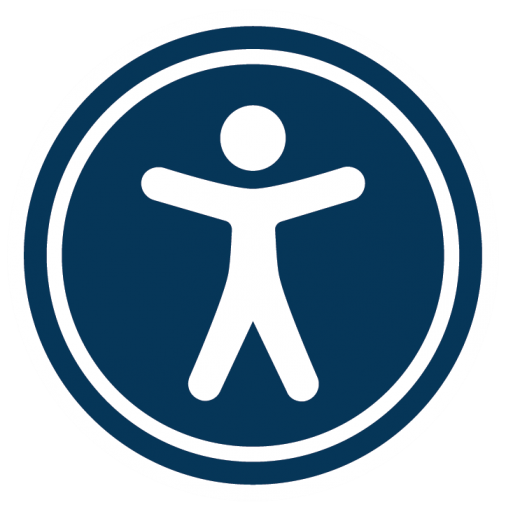 To request disability-related accommodations, complete the Bob Murphy Access Center Event Request Form.
Schedule
This year's WoW is going to look a little different. Each club, organization and department will have two pre-assigned days to attend the event. Review the schedule to see which days your organization is assigned to participate.
During registration, the organization will need to select the correct days based on their assigned category. If you select the incorrect days, your registration will be cancelled, and you'll need to re-register. To confirm which category your organization is assigned, please review the approved list of organizations below.
For example, Career Development Center is a university resource and will table on both Monday and Tuesday from 12 to 4 p.m. Hispanic Students Business Association is an academic organization and will table on both Wednesday and Thursday.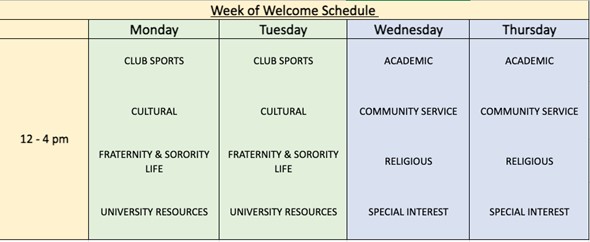 ---
Registration Requirements
It's time to register your club, organization or department! Your organization is invited to table for (2) pre-assigned days based on your organization's category.
See below for some important registration information:
Registration is only open to organizations registered and approved with Student Life and Development and campus departments.
Registration opens Monday, Aug. 2 at 9 a.m. and closes Tuesday, August 24 at 5:00 p.m.
There is a registration fee of $10.00. Registration will be on Eventbrite and payment can be made using a debit or credit card or PayPal.
Registration includes: (1) 10 x 10 space, (1) 6 ft table, and (2) chairs, provided for both days of the event.
No additional tables or chairs will be provided per organization.
There will be no electricity provided
In the instance that Week of Welcome is cancelled due to inclement weather refunds will not be provided.
Event is subject to change based on local conditions. In the instance that Week of Welcome is cancelled due to Covid-19 restrictions, refunds will be issued.
A $50.00 fee will be charged to your org. each day that trash is not cleaned up properly and thrown away at the booth space.
Safety Information
As we welcome students back to campus, safety is our top priority. Here are a few ways we intend to make Week of Welcome a safe environment for everyone.
All members of the student organizations and campus departments who are tabling at the event must wear a mask at all times.
Additional masks will be available at the Beach Pride Events check-in table. 
Repeated violation of mask requirement will result in expulsion from the event.
Tables will be spaced to have at least 4 feet of distance between them.
Hand sanitizer will be available at every table.
---
Approved List of Organizations
---
Prepare for Tabling
WoW is a great opportunity to connect with students, share information about your organization, and recruit members. It helps to have a plan prior to tabling so your group can be prepared to meet with students. Here are some tips to help make your WoW experience great:
Have handouts (fliers, brochures, etc.):
Giving students information they can take with them will help them stay in contact with you once they leave your table
Have a QR code:
Create a QR code to display at your table. We recommend it lead students to your BeachSync page, website or social media!
This allows students to access your information quick and on the go.
Make sure your organizations BeachSync page is fully updated:
List your contact information
List your meeting times
Add upcoming events
Include your social media handles
Make it fun!
---
Marketing
Invite students to stop by your table to learn about your organization! Use your social media, newsletters and email outreach to encourage students to come see you!
Be sure to use the hashtag #WOWLB for ASI to reshare!
Click here to download WoW marketing fliers to share!
---
Who to Contact
If you need assistance, here's who to contact:
Clubs and Organizations Help: Contact your advisor to assist you with the registration process or questions about your club's standing with Student Life and Development.
University Departments Help: Please email ASI-BeachPride@csulb.edu or call

562-985-2535

.
Accessibility: To request disability-related accommodations, Bob Murphy Access Center Event Request Form.
Club and Organizations Advisors:
Student Life and Development:
Club Sports & Recreation:
---